In the pharmaceutical industry, plastic remains the material of choice for packaging (protection, delivery and dispensing) of medication. Recycling is challenging at present, as blister packs contain multiple materials. 
Nursing and residential care homes rely on single-use packaging, producing 3697 tonnes of waste per year, in the UK and Ireland. We must

apply circular economy approaches

to maintain the value of materials and resources.
We gathered a wealth of opinions by talking to several pharmacies, material specialists, manufacturers, nursing homes, recycling and incineration facilities. Our research showed a clear pattern of frustration caused by the current amount of waste produced by nursing homes. Through further research incorporating key opinions of healthcare professionals, we identified the cutting edge of UVC technology and began building a service that applies circular economy principles to maintain the value of materials, through a reusable and sterilisable blister pack.
SteriForm proposes a solution that eliminates unnecessary waste packaging. SteriForm enables the reuse, refill and sterilisation of our blister pack design, through the use of UVC sanitisation technology. The service entails a one-in-one-out blister pack system, by which two blister packs are designated per patient. The service if implemented would result in an 80% cost reduction for pharmacies and a 3697-tonne waste cut.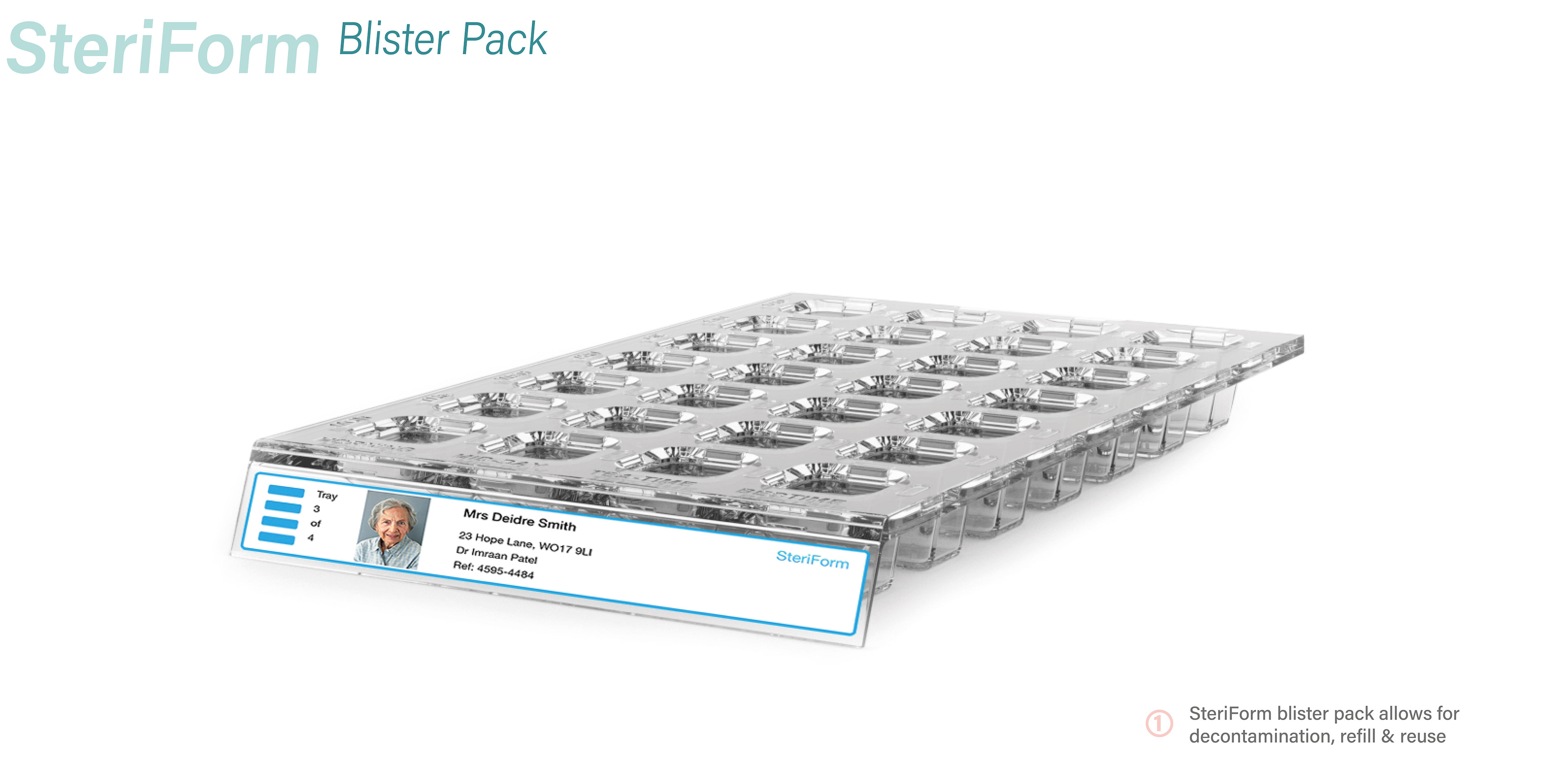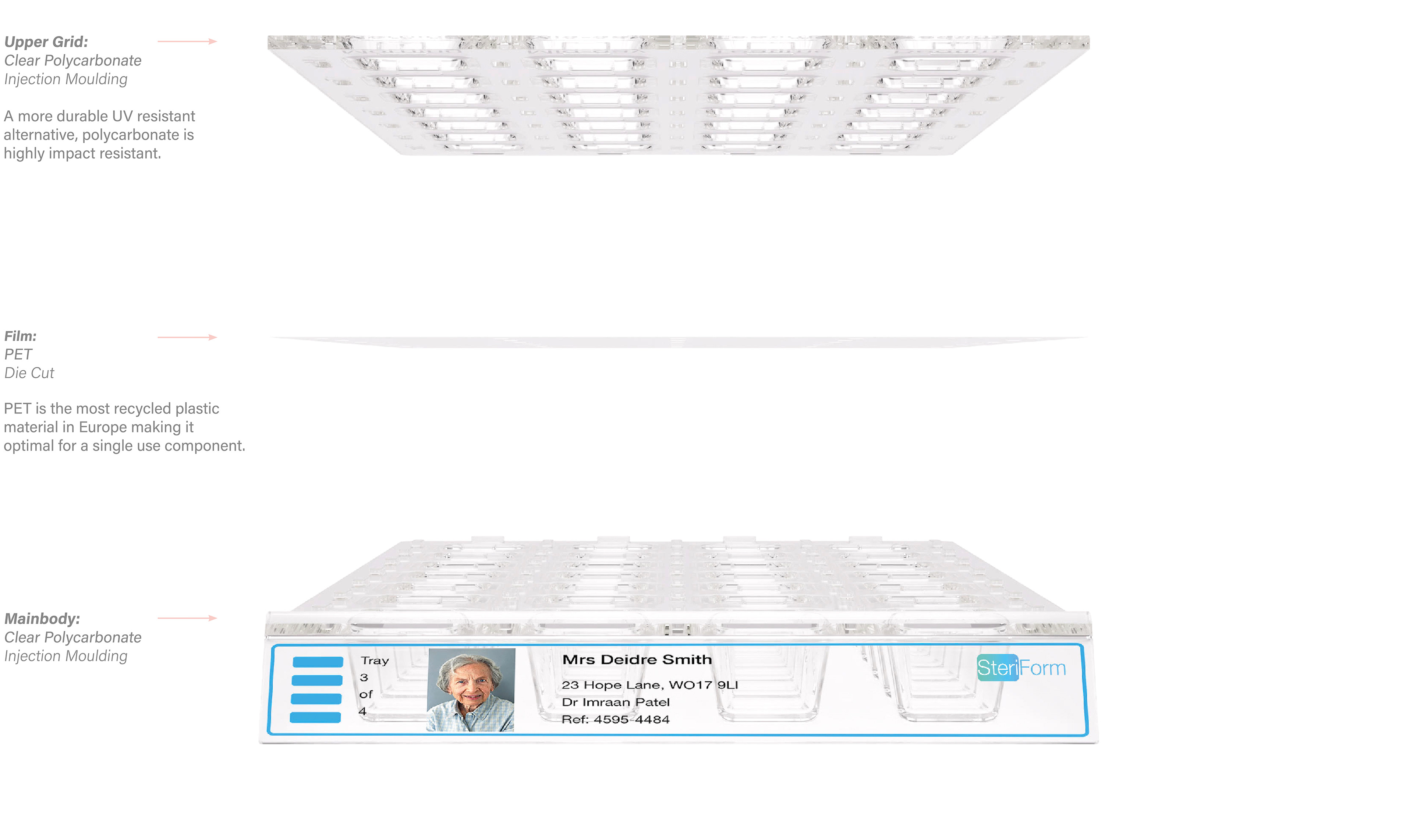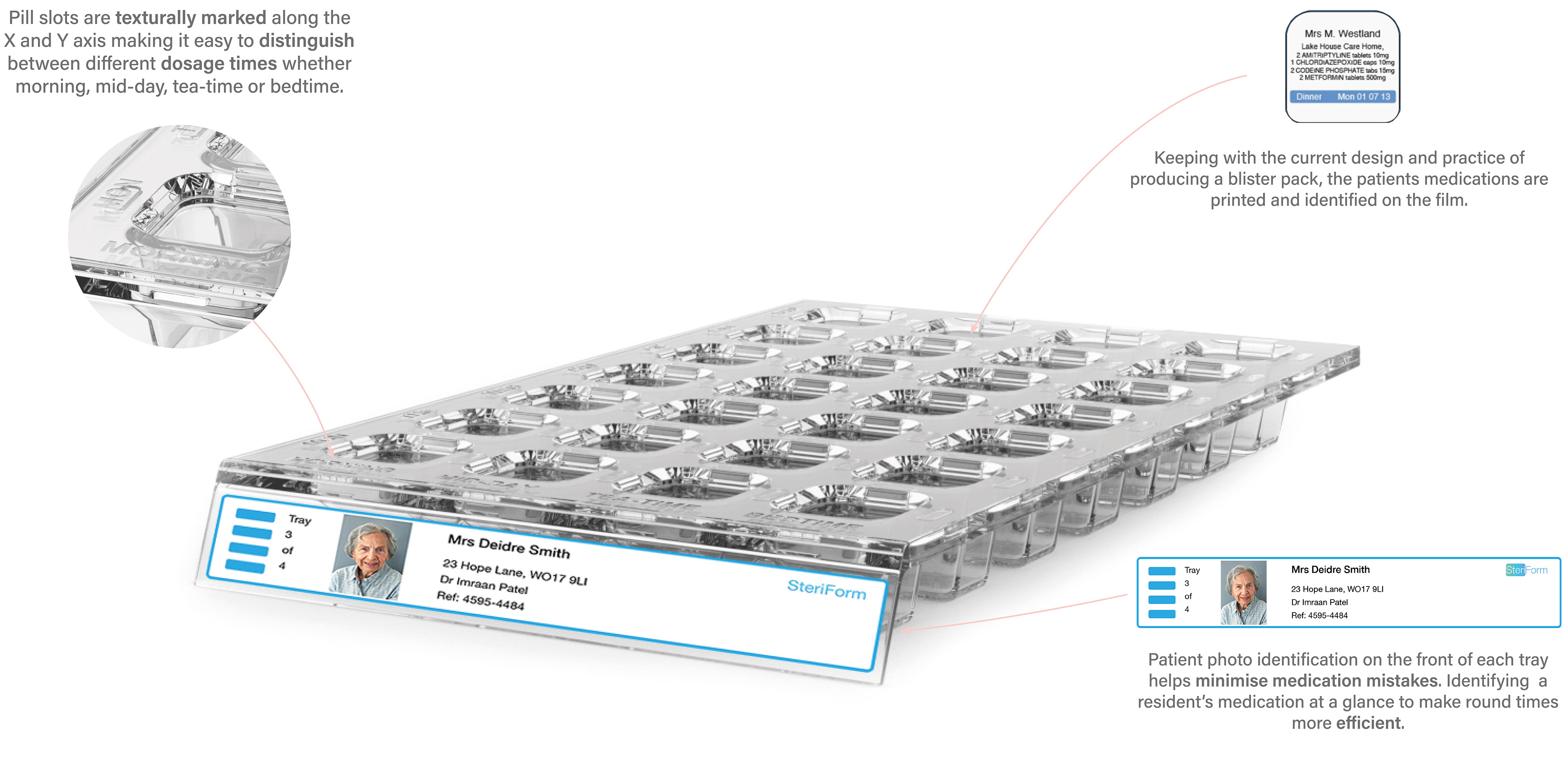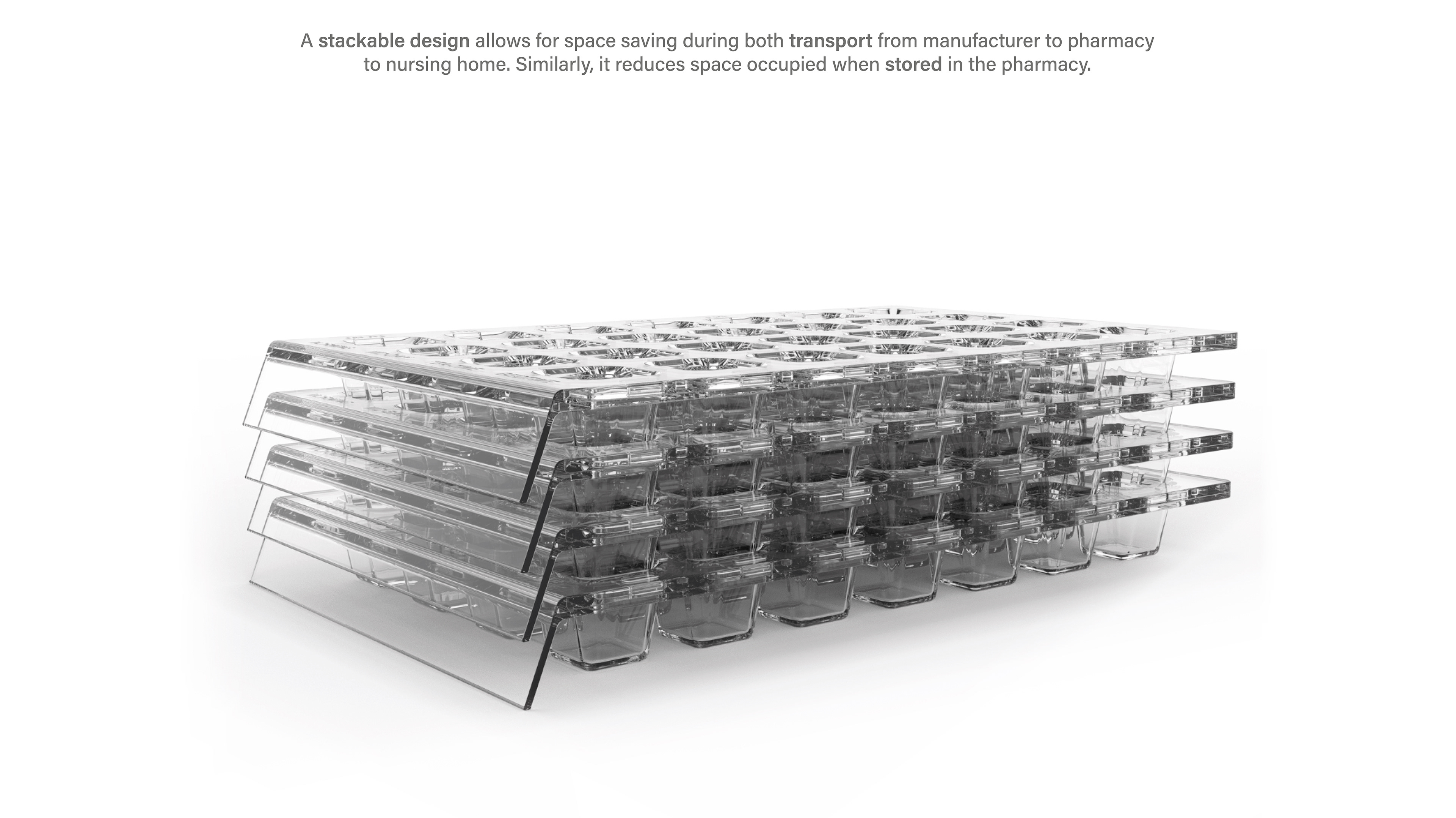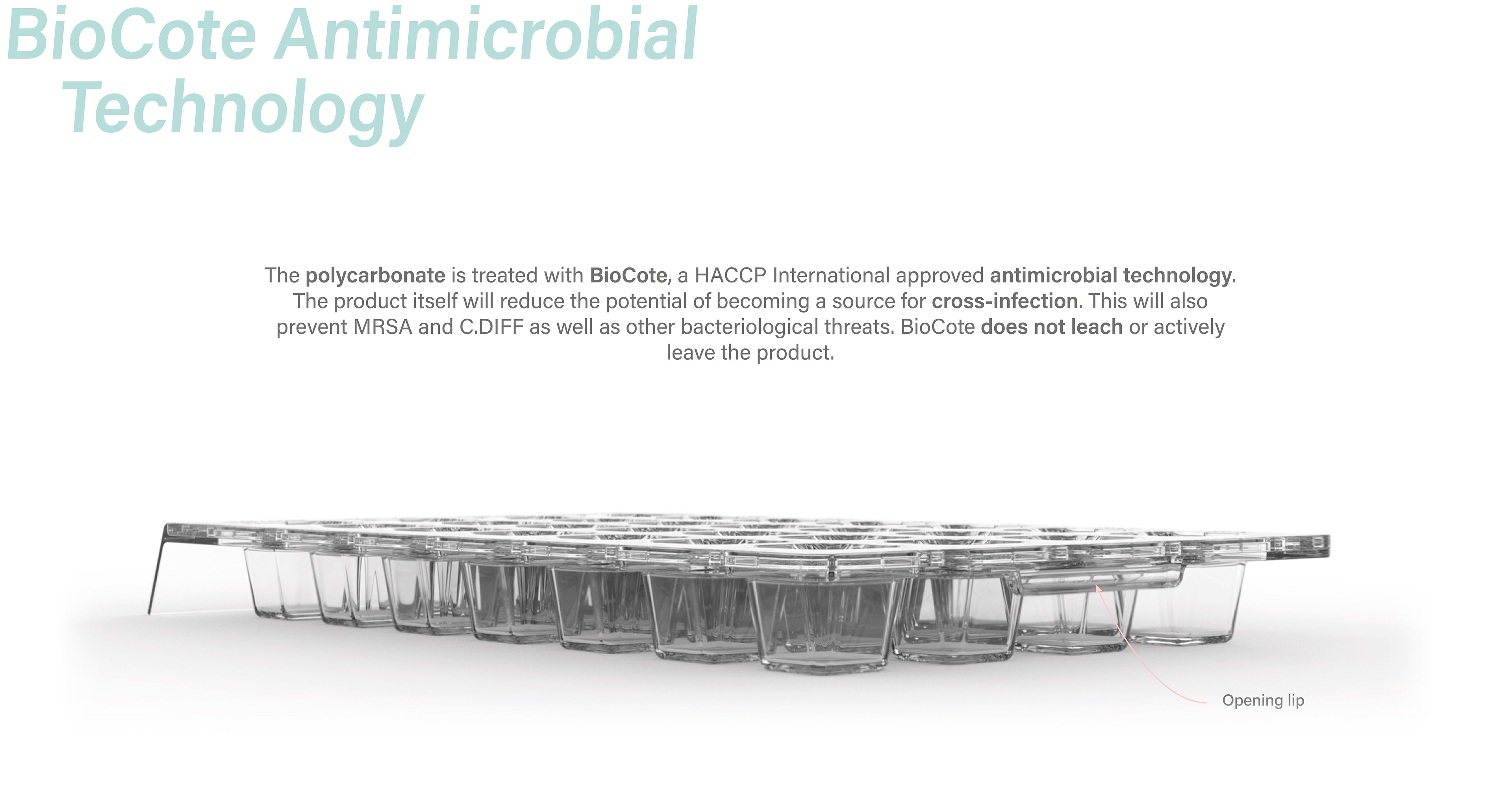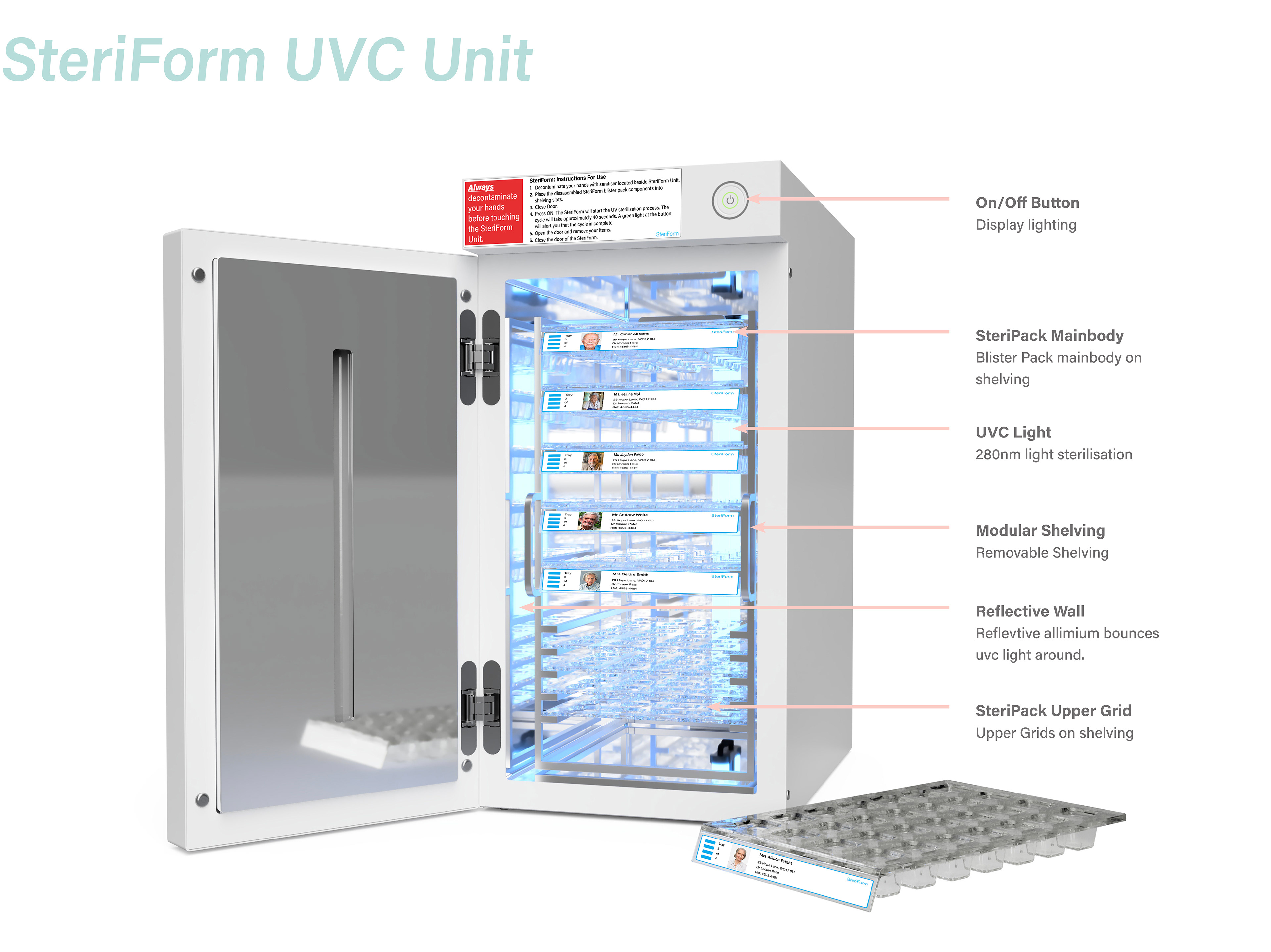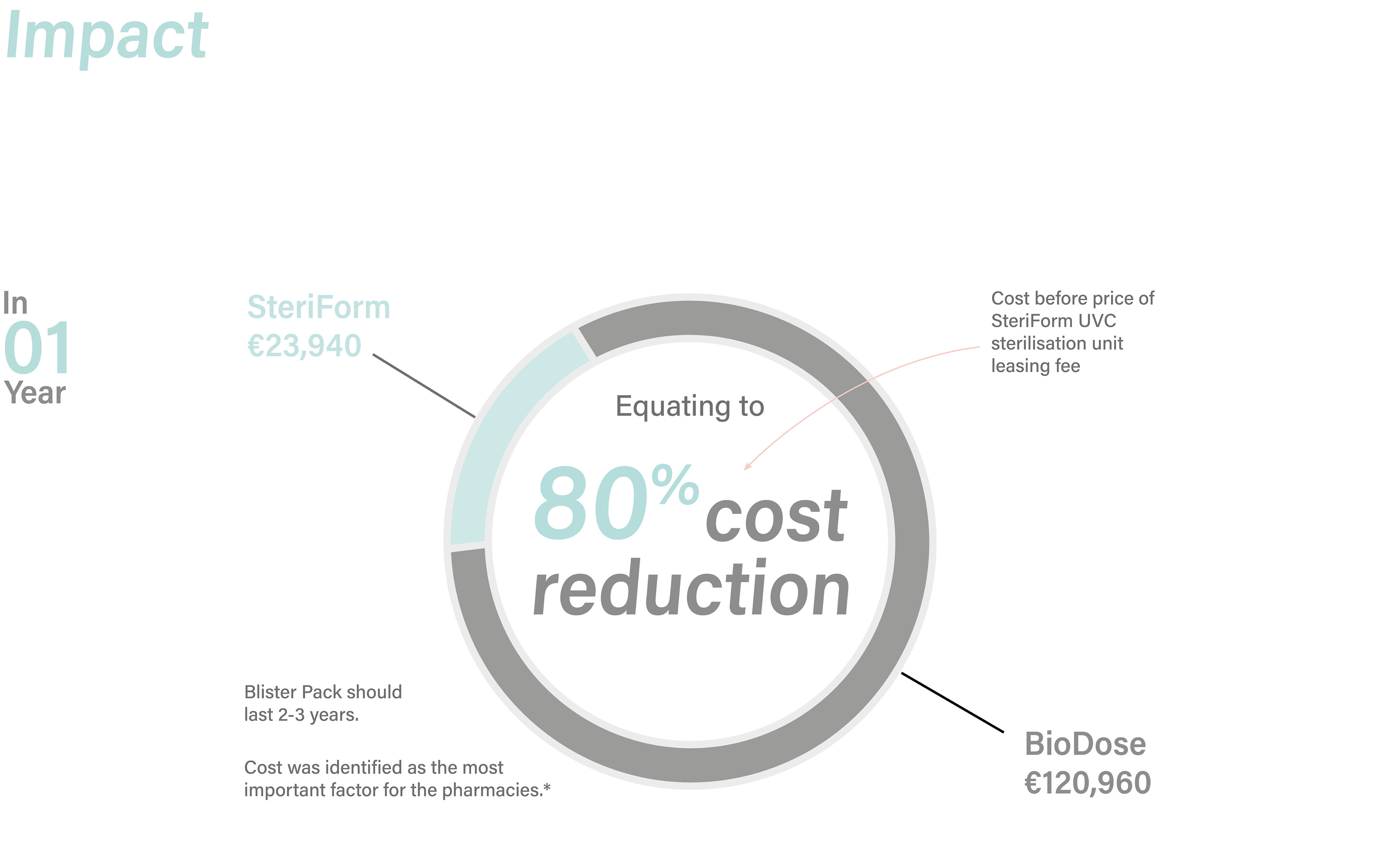 -Designer- Federico Tussaciu, Tadhg O'Connell
-Software- Miro, Adobe Illustrator, Photoshop, Fusion 360, Key Shot